A New Dream Vs Jo Har Pakistani Chahey


By Hassan Javed
Assistant Manager Marketing
PAS
2017 has proven to be a year in which brands have been on toes in bringing different and new campaigns considering the clutter of ads around us. Brands have started using digital mediums like programmatic buying, social media marketing and other tools of digital marketing more proficiently.
With the evolution of digital marketing in our industry, we have witnessed a mix of good and bad ads which has raised the bars for counterparts and has given the opportunity to rethink of what can be done to improve in the future ad campaigns. It is without any doubt that brands commit mistakes but from every mistake, we get something new to learn and therefore it is very important that mistakes aren't repeated as they degrade the standards of advertisement in Pakistan.
Drawing lines towards Pakistan's telco sector, we have observed a lot of new things happening around in the sector and rigorous efforts are taking place in order to differentiate themselves from competitors. Ever since 3G/4G landed in Pakistan the competition has gone tougher. 3G/4G users have gone up to 44.49 million by the end of August as per PTA while having 139.97 million mobile users on board. Telecommunication companies cant just wait and watch losing market shares.
To recall the time of 3G/4G's inception in Pakistan, earlier we saw ads in which the main aim of brands was to promote themselves as the fastest data network and ads were made in a way to communicate their fast-paced data while mocking the rival brands. As time passed and networks evolved, we now find ads with a bigger purpose and greater agenda of creating an emotional connection with the target audience and consumers. One of such shifts can be recognized in Ufone communication strategy. Previously, Ufone was recognized for its humour appeal in ads but now the brand has shifted to everyday storytelling type of ads which is for a bigger purpose. Similarly, for other telco brands, we now sense that the majority of campaigns are now revolving around the big ideas which are more visionary and have greater meaning.
Have a look at the recent campaign of Ufone

At this point, I would like to put forward a short review on the two major campaigns of Zong "A New Dream" and Telenor's "Jo Har Pakistani Chahay" which is currently being run on different advertising mediums based on my personal opinion and observation.
Telenor Advert "Jo Har Pakistani Chahay":

The one minute spot sends out a clear-cut message of Individuality i.e. tailored and customized service for everyone as he/she is unique. This shows that company is in a direction of linking the brand to each and every individual belonging to different classes and background as the ad says "Har Fard Munfarid Hai".
Telenor is targetting the common people who are working tirelessly in today's busy world by grabbing attention and motivating them to do something in their lives while using Telenor which cares for them. As the voiceover says "Roshni Ka safar har Pakistani yahan se shuru karega".
The ad is super simple with an exceptional execution of showing different people from different parts of Pakistan while having scripted words being narrated in a simple way to the audience. The ad will definitely leave you thinking about what you just saw.
The campaign doesn't end here but we can see a proper PR strategy in place, as we see the hashtag #JoMeinChaoon all across on social media.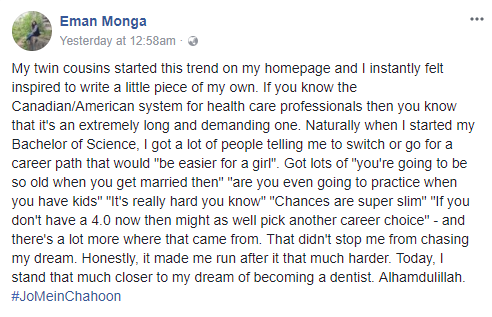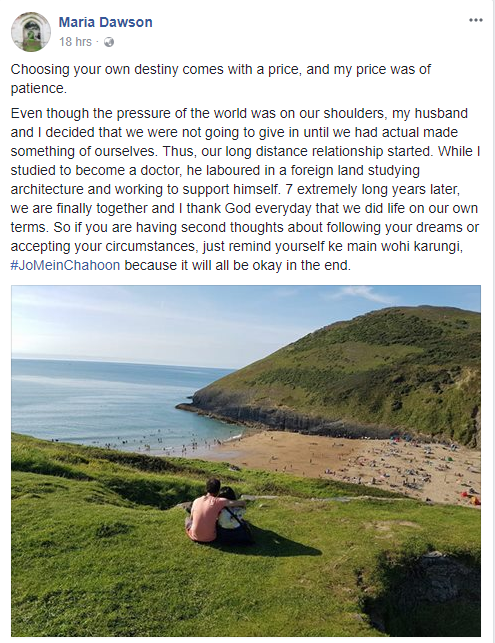 This also depicts that the effort of Telenor in the launch of the campaign has paid off and has got truly connected with the audience, as social media users are themselves sharing their stories of valour and inspiration without getting paid. With these posts of individuals, telenor is getting a multiplier effect on the campaign with impressions, clicks and reach on posts of individuals organically. To sum up, Telenor launched a very good campaign with the focus on PR strategies that are in line with communication in the advertisement and on different mediums of marketing. Social media trending of Hashtag shows that its always about paid and earned both for the brands. Brands also need to understand that just by flooding money emotional connection and link to consumers cannot be made then and there.
Zong "A New Dream":

The TVC has been on the air for a long time now and has always left me thinking if the ad is catering the right target audience of Zong? The china mobile company has been a key player in data packages and network connectivity with which it has successfully attained 8.77 million 3G subscribers, while the number of 4G users has gone up to 4,573,970 till August 2017. Keeping the vast target audience in mind and being #1 Data network as claimed by the brand, I believe the ad isn't targetting the masses which is the target audience of any telecommunication company in Pakistan as the service is still penetrating in the country. They have shown the swift network speed of Zong, as the girl is continuously posting videos and pictures on the go. Maybe the idea behind is good but it could have been executed in a manner that masses could easily associate themselves and their adventurous trips in Pakistan, considering the vast data network footprint.
Apart from the above-mentioned advertisement, in my opinion, Zong has been successful in rightly communicating the idea of being Largest 4G Network covering more than 300 cities in a pretty unique way. We can see how Zong is showcasing itself to be bold, adventurous and courageous while rightly showing remote locations from the north to south of Pakistan, as the solid voice-over narrates "When everywhere is anywhere, you know you are with the largest 4G network".

Sky is the limit, a general phrase which we use to motivate ourselves to reach the summit of our goals. But in order to attain that one really needs to do brain gyming and come up with new creative ideas which are different and help in break the clutter.